Starting Over – Sheds, Scouting And Hopes For The Season.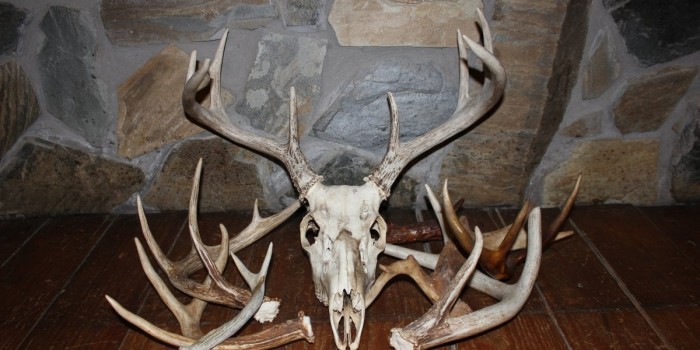 I'd like to tell you that I have been so busy getting ready for deer season, that I haven't had time to post anything new in the Starting Over blog….but I'd be lying.  I've been fairly busy, but its been work, church, family and developing this website more than it has been time in the field.  And yet the clock keeps ticking!
Just over a month until deer season and I have no idea where my stand will be hung for opening day.  It's been so nasty hot, that it's hard to get inspired to head into the woods to do much on-the-ground scouting.  I did get the family out the other night for an evening sit on a big field on one of the local WMAs in the hopes of getting some footage of a really nice buck that I got a glimpse of about a week earlier.  I only saw a side profile, but he was extremely tall and looked to have a good number of tines.  It was just a glimpse, but enough to know he is a for-sure shooter this season. Unfortunately, he was a no show that night…in fact, we only saw 5 deer total, including the small buck below that slipped up behind us.  A good time spent with the family, but not what I had hoped for.
One thing that I left out of my last blog when I was talking about the scouting I had done so far, was the fact that I did get out several times this spring for some shed hunting and done pretty well for me.  Nothing compared to some of the hard core shed hunters I know, but my best haul so far…and all on public land.  Below is a pic of this spring's bounty.  Unfortunately, the nicest set of antlers I found were still attached to the skull…not one I have to worry about looking for this fall!
Anyways, not a whole lot to report right now.  Overall, my hopes are high, as there are plenty of deer on these WMAs, and I have seen a fair share of shooter bucks.  I definitely have some areas in mind to hunt, just need to get in there long enough to narrow down a stand location.  This first year will definitely be a learning experience, but hopefully one that will at least put some meat in the freezer, and if the good Lord blesses me, maybe I will even fill my first Georgia buck tag.
I hope you will continue to follow along and see how this all plays out.  I'll add a new Starting Over entry in the next day or two highlighting my hopes/goals for this first season here in Georgia.