Kentucky Vs Georgia – Which Is Best For Hunting?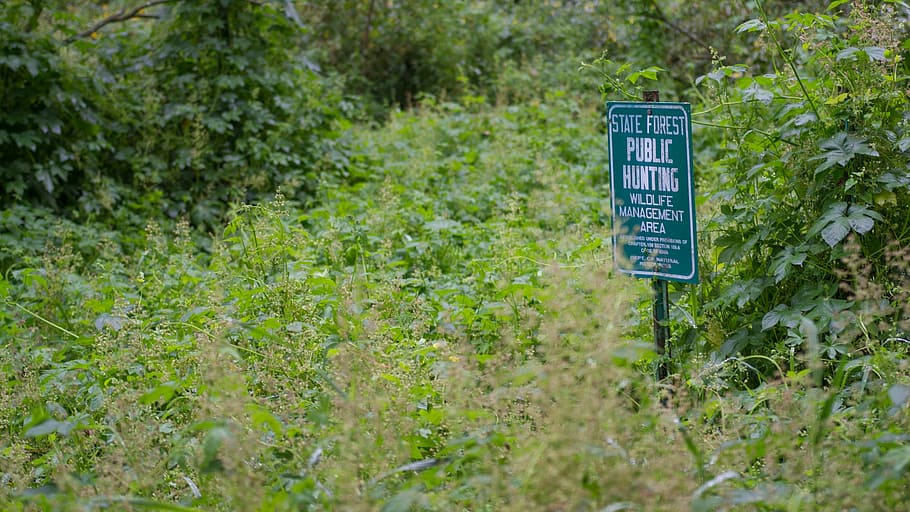 Typically, a conversation comparing Kentucky to Georgia would revolve around a sport with a ball…and that's a can of worms that I wouldn't dare open.  What I want to talk about here is much more important than that!
With my recent move from Kentucky to Georgia, it didn't take long to notice some significant differences in each state when it comes to hunting.  Now, I will tell you up front, that I can't point to either and say that one state is BETTER than the other.  Each has its pros and cons.  I can only point out the differences, and you can decide which would better suit your needs.
HUNTING ACCESS
The first thing that I noticed was that hunting access in Georgia is a lot different than in Kentucky.  It seems that, in Georgia, you are either a member of a hunting club, or you hunt public land.  Period.  For those of us raised in Kentucky, hunting clubs are still a relatively foreign idea.  While leasing in general is definitely becoming a common way to gain hunting access, there are still quite a few folks who hunt for free on property belonging to family, friends, or friends of friends.  So, in private hunting access, the nod definitely goes to Kentucky.
When it comes to hunting public land, however, I believe that Georgia may have a slight advantage.  Georgia pours a lot of manpower and resources into managing its public lands for a quality hunting experience.  The WMAs that I work on seem to have a real good balance of both quantity and quality of deer, as well as decent populations of turkey, waterfowl and small game.  The one downside, at least for us bowhunters, is that some of the better areas have a very limited bow season.  On the other hand, gun hunters have more options in Georgia with an extremely long gun season, and lots of sign-in and check-in public land hunts.
CRITTERS
The availability of things to hunt in both states is pretty similar.  Both have plenty of deer, turkey and small game.  With Kentucky, you have the possibility of hunting elk east of the Mississippi River.  Georgia lacks elk, but adds the opportunity to hunt alligator, and has a much higher population of bear and hogs than Kentucky.  I guess the hog thing could be more of a con than a pro, but its additional hunting opportunity, no less.
DEER QUALITY
Overall, Kentucky definitely grows bigger deer than Georgia.  That's not to say, however, that Georgians don't kill some very respectable deer.  Just by dumb luck, I was fortunate enough to land a job in west-central portion of the state, which seems to have some of the highest quality bucks.  The opportunity is definitely there to shoot a Pope & Young buck where I am at, but I'm sure the odds are much higher in the Bluegrass State.
COST
One perk I found in Georgia was the cost of resident hunting.  A sportsman's license is $55 and includes everything you need for up to 12 deer, 3 turkeys, 2 bear, unlimited hogs and plenty of small game.  The only thing you may need in addition to the sportsman's license is your federal duck stamp and an alligator permit if you were drawn for an alligator hunt.  The same license in KY is $95 and if you want to shoot more than 2 deer, you have to buy additional doe tags.
GUN VS BOW
Deer hunters who prefer to hunt with a firearm would definitely benefit from being in Georgia, as their gun season lasts over 2 months, in contrast to Kentucky's 16 days.  As a diehard bowhunter, this concerns me, a bit, but that will open up opportunities to take my wife, son and daughter more than I was able to in Kentucky.  And I can always bowhunt on WMAs that don't allow firearms hunting.
As I said from the beginning, each state has its pros and cons, and I hope to continue enjoying both.  While I am looking forward to some additional hunting opportunities that Georgia offers, I miss the private land access that I had in Kentucky.  Only time will tell which state ends up putting more meat in the freezer and mounts on the wall.  In the end, both are great states to be in and both should provide plenty of great adventures and memories for those who take the time to get out and enjoy God's great outdoors.
Which is your favorite state to hunt? Feel free to comment below.
ShaneBrain, nicely written. Don't forget to mention that one is a thicket much like Louisiana while the amount of open pasture (early succession land) with creeks and drainages are abroad. Hence Georgia Pacific. Loblloy thickets. If get an opportunity to Fort Benning would highly recommend it. Very nice Longleaf pine habitat and some excellent Quail hunting. Not sure how far that is from where you are at. Either way Good Luck.