Planning Your First Western Hunt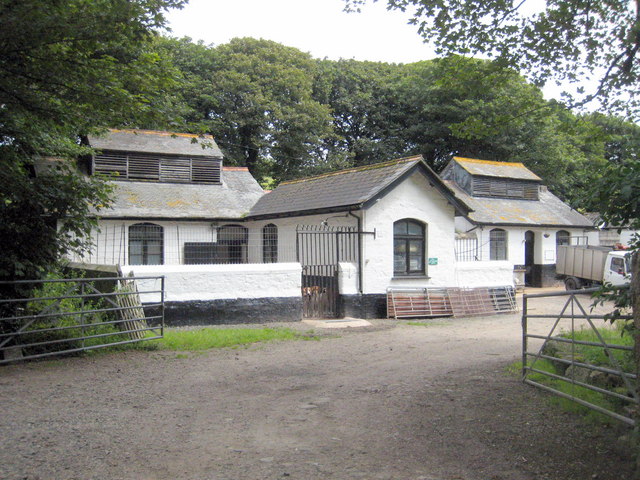 The rangefinder read 202 yards. That was far longer than any shot this Kentucky boy had ever taken at an animal, but it was a shot that I had practiced routinely in the weeks leading up to this hunt. I slowly slipped into a sitting position and rested my Sako .308 across the shooting sticks. As I steadied the crosshairs of the Simmons scope just behind the front shoulder, I took a deep breath to settle my nerves. With the bark of the Sako, I watched as my first Wyoming antelope fell in his tracks.
As I stood over my buck and got my first up-close look at one of these unique critters, I couldn't help but feel a sense of accomplishment. The hunt had been my very first trip out west, and was a do-it-yourself endeavor, carried out completely on public land. Every minor detail had been carefully planned and replanned over the course of nearly a year. I would have never believed, just a few years earlier, that I would be this far from home on a hunting trip. It was truly a dream come true.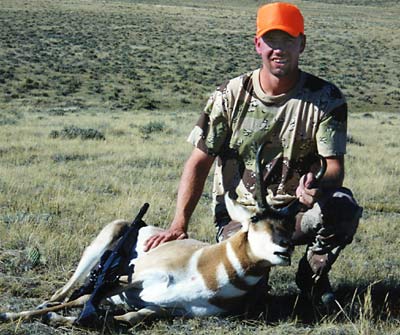 Nearly a year of planning and a little luck resulted in the harvest of this nice antelope on Wyoming public land.
If you have always dreamed of going on a western hunt, but never acted on that dream because of the expense or the work involved, then read on. Anyone can plan and enjoy his or her very own hunt-of-a-lifetime without having to put a second mortgage on the house to hire an outfitter. With a little bit of saving and a lot of determination and research, you can make that western dream hunt a reality. Just follow these eight simple tips and start planning your adventure today!
1) PLAN EARLY
This is the one aspect of planning a hunt that I cannot emphasize enough – start early! Not just a matter of improving your odds, starting early has become a necessity for many hunts. Most western big game tags are now distributed through lottery-style drawings, with some applications due as early as January 31st. Because of these early deadlines, I recommend starting to plan your hunt at least one year in advance. In some cases, drawing a tag for a coveted area may require several years of trying, so you will have all the time you need to plan the trip down to the last detail.
2) CHOOSE YOUR STATE CAREFULLY
Assuming that you already know what it is you want to hunt, one of the first decisions that you will have to make is deciding where you want to hunt. Things that may influence this decision are tag costs, method and odds of obtaining a tag, game populations, hunter success rates, trophy potential, terrain, and the distance from your home.
A good starting point for narrowing down your choices are the websites of the wildlife agencies that cover the states you are considering (see sidebar below). These websites should contain all the information you need on season dates, license fees, and the process of obtaining permits. Many also contain valuable information regarding harvest statistics, success rates, odds of drawing tags for specific units, and the average days required to harvest an animal. All of this information should be studied carefully, weighing how what each state has to offer fits in with your overall goals and expectations. With that in mind, you should be able to make a very educated decision on the state that is right for you.
3) MAKE SOME CALLS
Once you have chosen a state, it is time to warm up the phone lines. I generally start by calling the state wildlife biologist that oversees the management of the animal that you are interested in hunting. It may take a little digging to figure out just who this person is, but a call to the wildlife agency's information line should get you headed in the right direction (again, see sidebar).
Keep in mind that this person gets bombarded with these types of calls on a regular basis, and you should not expect him or her to point you to a specific spot to hunt. Instead, let them know exactly what your expectations are, and ask them general questions about areas that have piqued your interest. These may include population estimates, sex ratios, hunting pressure, general game patterns and food preferences in that area, etc. I can tell you from experience, that when you can show them that you have done your homework and ask intelligent questions, wildlife professionals will generally be much more giving with their information.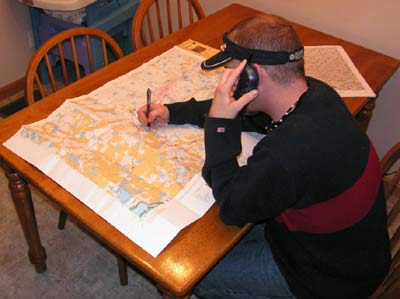 Studying maps and asking the right questions are key to planning a successful western hunt.
Speaking of wildlife professionals, don't overlook the guys who probably know the area as well as anyone – the local game warden or conservation officer. Just as you did with the wildlife biologist, be courteous in your contact, and be ready to show that person that you have done your research before you picked up the phone.
Other people that you may want to consider calling for information are local taxidermists (local to the area that you are planning to hunt), Foresters (if you are planning on hunting National Forest land), and BLM personnel (if you are planning to hunt BLM land). These people either spend a great deal of time out on the land that you will be hunting, or they are in frequent contact with others who are. Either way, they can be a valuable, and often overlooked, source of information.
4) ASK THOSE WHO HAVE BEEN THERE
Another great source of information can be found in those who have first-hand experience hunting a particular area. It may take a little legwork, but there is a good chance that you can find someone out there who has hunted where you want to hunt and is willing to give you some tips or advice. To locate these people, check with some of the local taxidermists, sporting goods stores, and archery pro shops. Somewhere, someone will know someone else who has been on the very hunt that you are planning.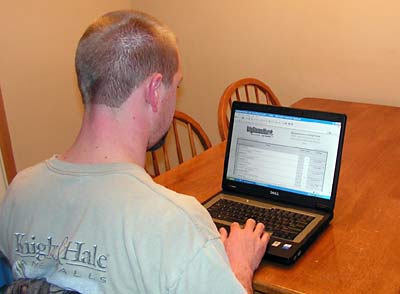 The internet can be a great source of information for the resourceful hunter planning a western adventure.
5) BUDGET ACCORDINGLY
If money is no object, then you can go ahead and skip to tip #6. However, if you are like myself and must stretch every penny, then you need to sit down and work out a realistic budget for your trip. The last thing you want is to realize at the last minute that you didn't budget enough money for your trip, or worse yet, wait until you run out of money 1,500 miles from home!
Start by figuring up all the basics of the trip, erring towards the high side, just to keep you safe. Be sure to include the cost of tags, accommodations (both while you are there, as well as on the way there and back), food (both groceries and dining out), fuel (this is a biggie nowadays, and could increase dramatically between the time you begin planning the hunt and the time you actually leave), and the catch-all "miscellaneous". This may cover anything from replacing a forgotten article of clothing, to meat processing fees, vehicle repair, an extra night's stay at a hotel (if by chance you got snowed in), etc. The possibilities are endless. While there is no way to prepare for everything that could occur, you should allow yourself enough of a cushion that you can cover any reasonable expense that may pop up.
6) GET IN SHAPE
If you want to make for a long and miserable hunt, head out west to the high country seriously out-of-shape. Not only will it be miserable, but it will also send your chances of success spiraling downward. The country out there can be rugged and physically demanding. You should prepare yourself as much as possible for those conditions well in advance of your trip. A regular exercise program would be a good starting point. If you will be backpacking into remote country, then it would be a good idea to practice hiking up in similar terrain with your pack fully loaded.
There are a lot of obstacles out there that can keep a hunter from meeting their goal of harvesting a western big-game animal. Don't let physical demand be one of those obstacles. Start getting in shape now, and when you finally draw that coveted tag, you will have tipped the odds of success just a little more in your favor.
7) ALLOW YOURSELF ENOUGH TIME
One of the most common reasons that many western hunters return home with an unfilled tag is because they did not allow themselves enough time to reach their goal. They schedule a week long hunting trip, and by the time they make the drive there and back, or pack their gear in and back out, they end up with four to five days of actual hunting. While that may be sufficient for antelope, that is not nearly enough time for a game animal like elk – especially if you are pursuing them with a bow. I understand that each of us has to work within the constraints that we have with work and family, but if you have some flexibility in your schedule, then be sure to allow yourself as much actual hunting time as possible to fill those tags. If things go just right and you tag out quickly, you can always pack up and head home ahead of schedule.
8) HAVE FUN
Last, but certainly not least; have fun! I mean, that is the real reason that we go, isn't it? Take the time to enjoy and soak up those memories of the hunt. Sure, we all want to harvest a big trophy animal when we go on a hunting trip, but we have to keep our expectations realistic. The average Colorado archery elk hunter only fills a tag once every seven attempts. Now, that doesn't mean that you can't do things to dramatically increase your odds over the "average" hunter. It does mean, however, that no matter how well you plan your hunt, there are no guarantees when it comes to fair-chase hunting. If you give your best, and keep your sights set on having a safe and memorable hunt, then you should never be disappointed with the results.
I hope you'll take the time to plan that western big-game adventure that you have been dreaming of. Then, years later, you won't have to look back and say, "I wish I would have…" Instead, you can proudly say, "I'm glad I did!"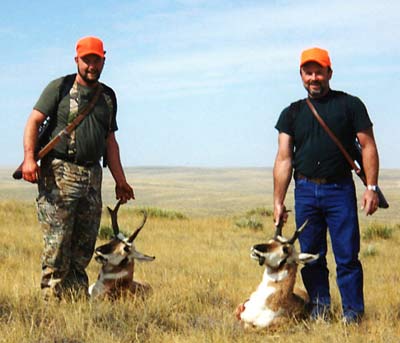 You have to keep things in perspective on a western hunt. Its nice to bring home some meat, but the main goal is having fun and making memories.