4 Must Have Smartphone Apps For Hunting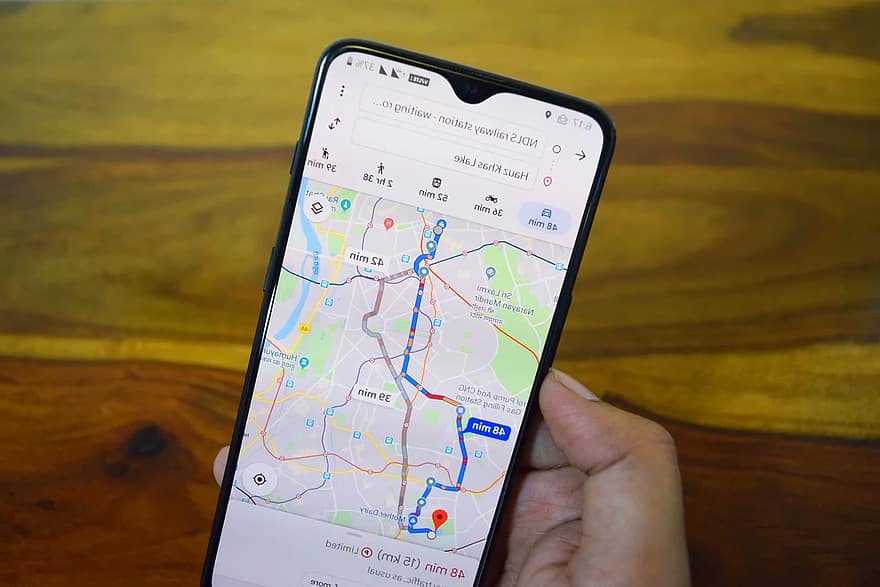 With all the craze over the recent release of the iPhone 5, I got to thinking about what a difference smart phones have made to the way that many of us hunt…or at least the way we kill time in the treestand. In fact, it really got me wondering just what apps are available for us hunters. For the most part, there's not a whole lot out there that I would describe as beneficial. In fact, two of the four apps discussed here are not really hunting apps, but I have included them because they are definitely useful to an avid hunter. So lets take a look at my 4 must have apps, and if you have a favorite, be sure to share with us in the comments section below.
1) Accuweather 
There are tons of weather apps out there, but this one seems to be the most popular, and every hunter needs to know the weather forecast. While most any weather app will give you the same information, Accuweather does so in a very neat and user-friendly layout. Sunrise and sunset times are right on the main weather page, which certainly comes in handy. Access to current weather radar maps is extremely important when the weather goes sour. There is nothing worse than getting caught in the treestand during a downpour. If you have an iPhone or smartphone, be sure to check out Accuweather.
2) Google Maps
This is probably already on your phone, and if you aren't using it for hunting, you are missing out.  Beyond just a street map, Google Maps gives you current arial photos of all your favorite hunting areas, and can even act as a GPS with most phones…as long as you have a cell phone signal!  You can even mark locations with a drop pin to keep for later or share with your hunting buddies.  I have used it plenty of times in the field to locate certain forest openings,  hardwood draws, and cedar thickets.  It can also be pretty handy if you are in a new area and happen to get turned around.  Again, it won't do you any good if you are in an area with poor cell phone coverage.
3) The Hunting Journal by ProHuntersJournal.com
This is a free app that I picked up recently while searching the App Store for useful hunting apps.  For being free, I am very impressed.  As the name implies, the app allows you to keep a hunting journal on your phone, complete with important hunting and scouting data, including; date, time, temperature and weather conditions, moon phase, game animals observed, game harvested, field notes and more.  What is also cool about the Hunting Journal is that you can use it at as social media, too, by connecting with other hunters from your area and beyond, to get field reports or to share the story of your hunt.  As with Google maps, much of the app requires a cell phone signal to work.
4) Cabela's Recon Hunt
This is the only app on the list that isn't free.  I paid $4.99 for Cabela's Recon Hunt, and it is well worth the small price.  The truth is, that with this app, you really don't need the other three, as it has GPS, weather and hunting journal features.  Cabela's Recon Hunt turns your smartphone into a high end GPS that can function without a cell phone signal…as long as you can pick up the GPS satellites.  It also has a true compass built in, weather and moon phase data, a blood trailing tool for marking your blood trail, ballistic information for a variety of ammunition, and a trophy room to store your harvest photos.  It's really a pretty amazing tool for just 5 bucks!  I have just started using it to mark stand locations and deer sign, but I am excited about the many other possibilities.
So there it is… My 4 must have apps for hunting.  I'd love to hear from you guys if you have found any apps useful for hunting.  Just leave your comments or suggestions in the comments section below.